Jane Clark - Author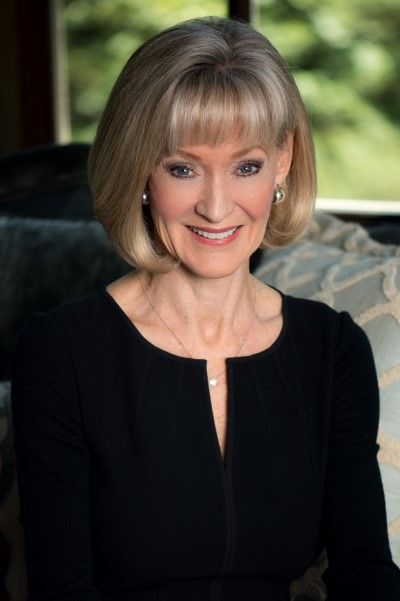 Meet Your Author - Jane Clark
Meet KW McKinney Realtor Jane Clark. Jane is the lead Real Estate Agent behind the Jane Clark Realty Group LLC. Jane is not only a licensed Realtor specializing in Residential Properties in Collin County; she is also a Keller Williams Certified Luxury Home Specialist. This training and her unique skill set, combined with 20 years of Practical Experience in the Collin County Real Estate market have made Jane a potent force in the McKinney Real Estate market.
Jane has won many awards in her long and prosperous Real Estate career. The hallmark of skill and competence in the local Real Estate market has been D Magazine's coveted Best Realtor Award. Beginning in 2006 Jane has won that award every year. Jane is most proud of her status as a Top 5 Elite Regional Producer for Keller Williams three state regional franchise. Jane has been nominated as one of the Top 1000 Realtors in the United States by the Keller Williams National Organization. Living Magazine has selected Jane as both the Best McKinney Realtor and the Best Allen Texas Realtor. Prosper Living magazine nominated the Jane Clark Realty Group LLC as the Best Prosper Texas Realtor and the Best Fairview Texas Realtor. Texas Monthly magazine named Jane Clark as a 5 Star Professional (2012-2018)
Jane won the Keller Williams McKinney Top Producer of the Year (2001-2018), She was named one of the most successful Real Estate Agents in Collin County by Inside Collin County Business, (2002-2014). Jane won Keller Williams North Collin County Top Individual Outstanding Achievement in 2009-2018; Keller Williams North Collin County, Gold Outstanding Team Achievement in 2009 and Double Gold Outstanding Achievement 2010 – 2018. The Jane Clark Team was the Top Producing team in 2013-2018).
If you need an experienced professional Realtor with a reputation for Results in
McKinney Real Estate
Allen Texas Real Estate
Prosper Texas Real Estate
Fairview Texas Real Estate
The Jane Clark Realty Group just might be the Best Real Estate Agent for you.
Best Mckinney Realtor Best Collin County Realtor Keller Williams McKinney
---
People are Talking ... About their Experience with Jane
You were Knowledgable and meticulous to a fault. Every "i" was dotted, every "t" was crossed and your team was amazing when it came down to a repair amendment that had to be done. We could not have done it without you

We loved working with the Jane Clark team. Jane had us well prepared when went to market. She was always there for us and steered us through a number of tight spots. The home sold in days with multiple offers and an all cash buyer. Thanks Jane!

She sold our home, when others couldn't. Jane was a joy to work with and one of the most skilled professionals I have meet. She was always available and answered every question we had.

Jane Clark is a driving force in Collin County Real Estate. She is Professional, hard working, energetic and one of the nicest people I know. She makes her reputation as the Best McKinney Realtor with every home she sells.

Thank You Jane, You and your team were amazing. You were so helpful and so patient and you were always available. We got the price we wanted and the closing was flawless.

You take the time to learn about your clients and then tailor your real estate abilities to their needs, all the time making friends for life.

What is important in a Realtor? Jane got us a great price, and helped us sort thru several offers. Her communication was flawless. We Closed on time and avoided all the bumps we thought we would see. I have a friend in Real Estate. Thanks Jane!

What an amazing experience! Jane and her team were magicans. The confusing became simple. The details were handled and the closing took place exactly as she said it would. Thank You Jane!

Jane Clark is an extraordinary woman, Empathic, persistent, meticulous in every detail. It was a pleasure to work with her. Highly Recommended
---



Are You Buying or Selling a Home in Collin County?
You need experience and expertise on your side! You need a Realtor that with an 18 year History of Succesful Transactions. You need the best Collin County has to Offer. The more you understand about Collin County Real Estate, the more you understand the reasons why... Your Listing deserves the jane Clark Touch
:This email address is being protected from spambots. You need JavaScript enabled to view it. :469-452-1111 :214-802-4680
Jane Clark Realty Group LLC
Keller Williams McKinney
7200 West University Drive #300
McKinney Texas 75071