Brittany Noble-Jack Buyer Specialist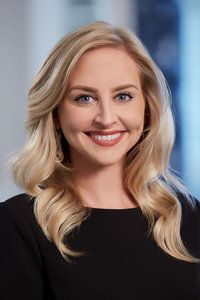 Brittany Noble Jack - Buyer Specialist
Since joining Keller Williams in 2015, Brittany has prided herself in her passionate and heartfelt drive to serve her clients' best interests. She is dedicated, knowledgeable, and committed to finding the perfect fit, whether an apartment or home, for her clientele. Her devotion and unparalleled customer service have resulted in a continuously expanding network of loyal clients and referrals. Passionate about her craft, she continuously seeks to stay ahead of the game when it comes to market education and trends. Whether she's out and about meeting new people or playing with her dogs at the local dog parks, in her free time, you can find Britteny out on the town with her husband, David. An avid explorer of the city, she loves to enjoy new restaurants and check out local music and neighborhood festivals.
Contact Brittany
:
This email address is being protected from spambots. You need JavaScript enabled to view it.
Luxury Homes from Jane Clark Realty
Related Currently Available Homes

No items found.